All of these maps, highlighting the derivation and diaspora of language, were fascinatingly created by Reddit users. In fact, there is now an entire subreddit (/r/etymologymaps) devoted to this.  Several of these were highlighted in an article from The Guardian today.
1. Ananas vs Them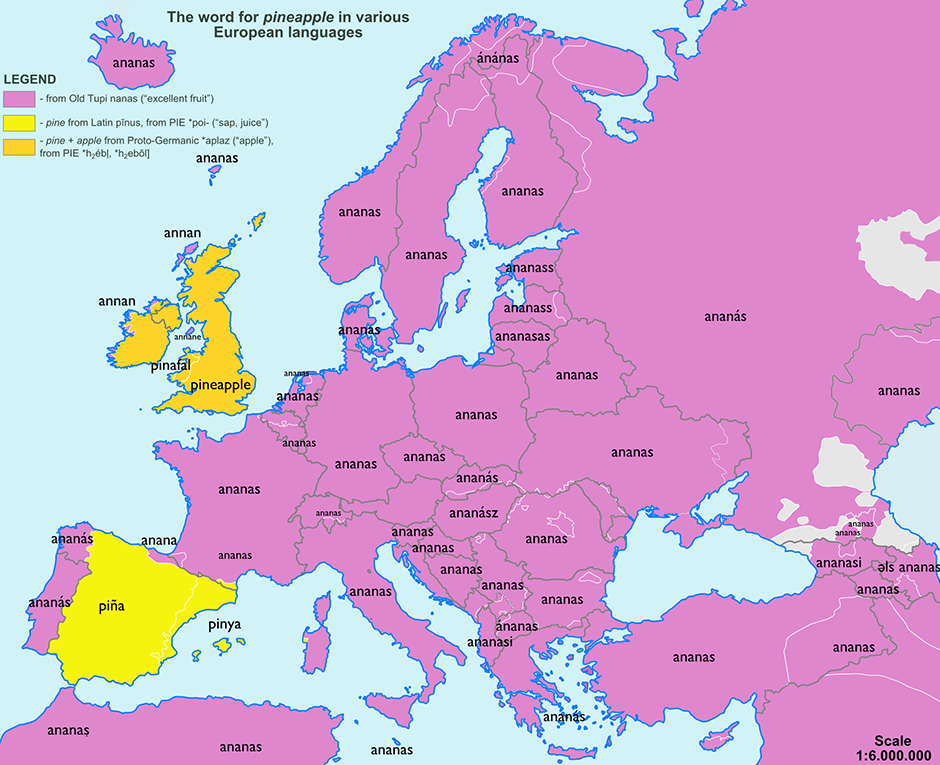 2. Put on your beer goggles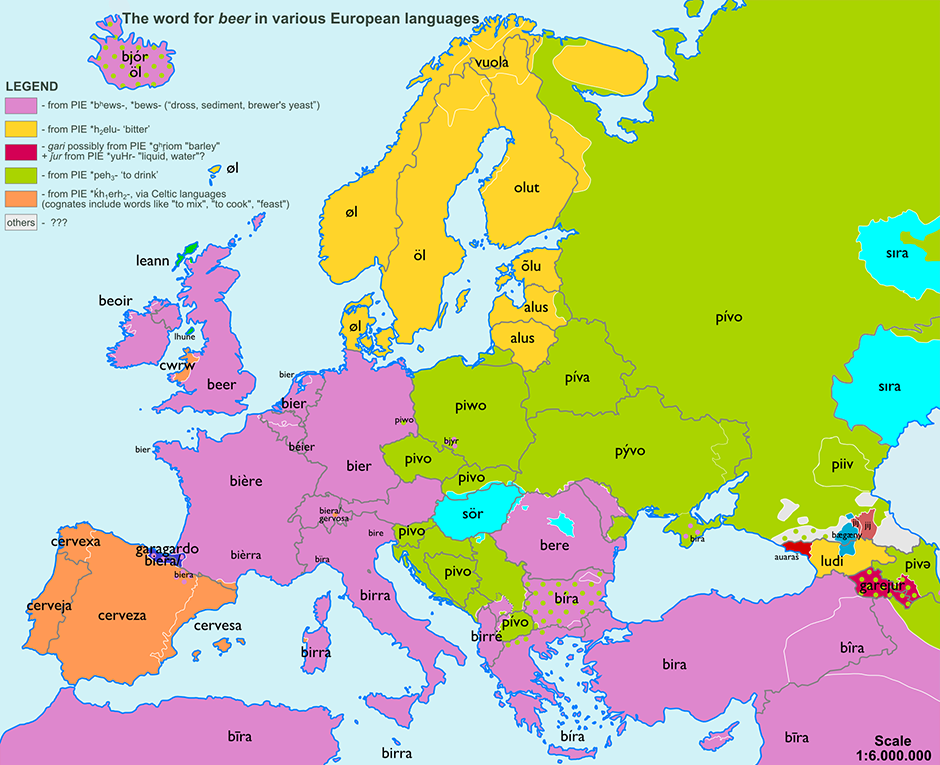 3. Does a bear drinking beer sound poetic everywhere?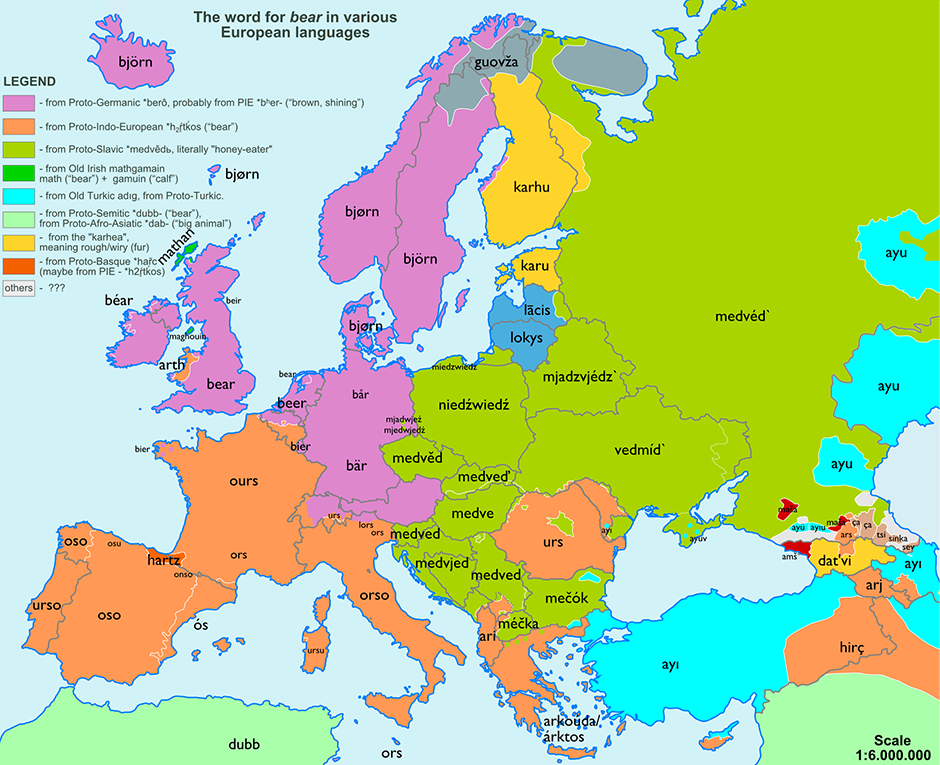 4. Arancia happy you're finding out about oranges?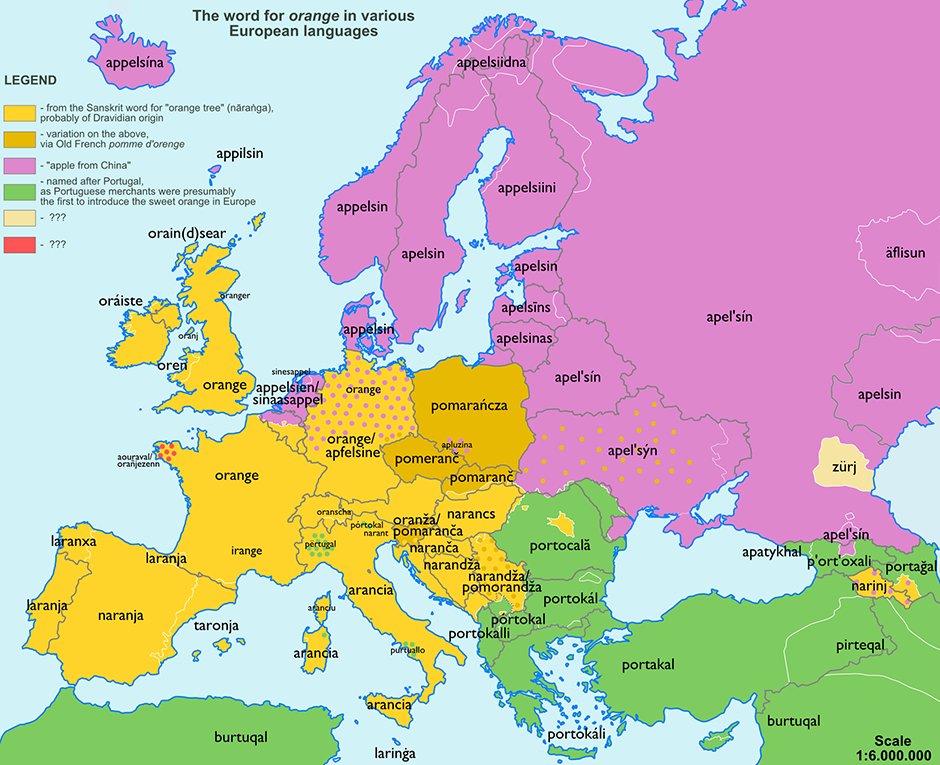 5. It's all looking rosy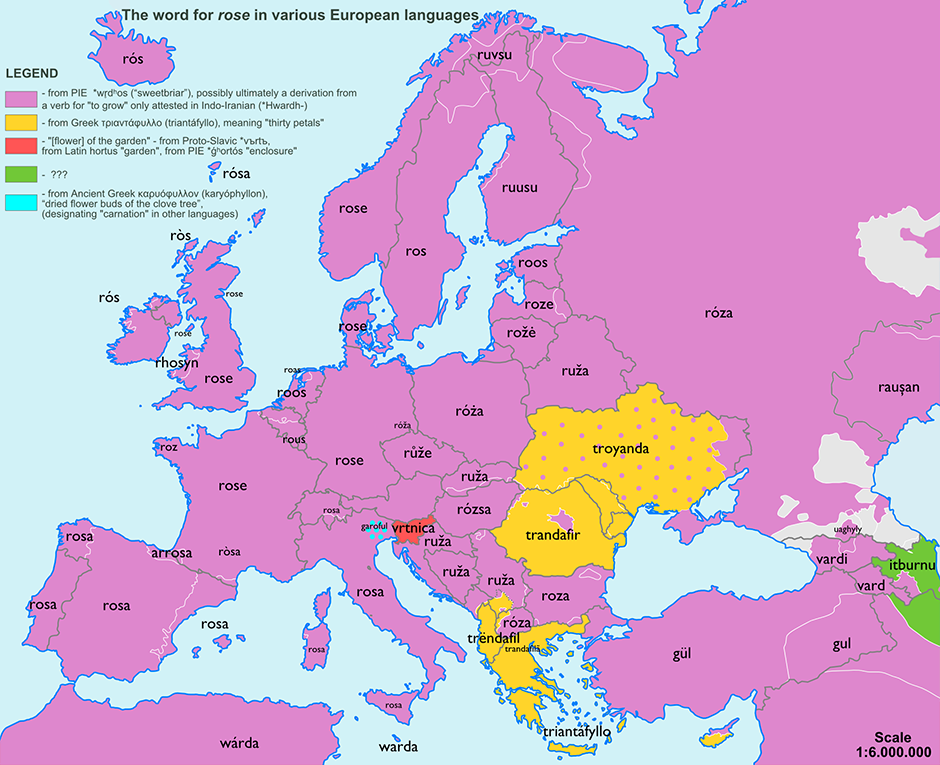 6. Tea-sing out differences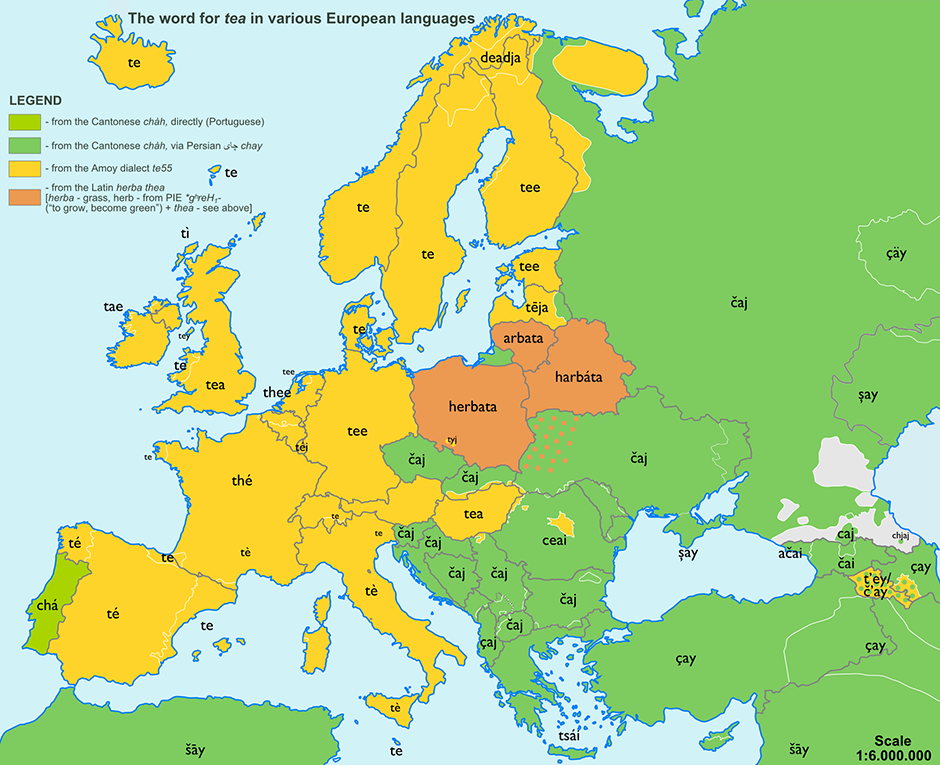 7. Rotten apples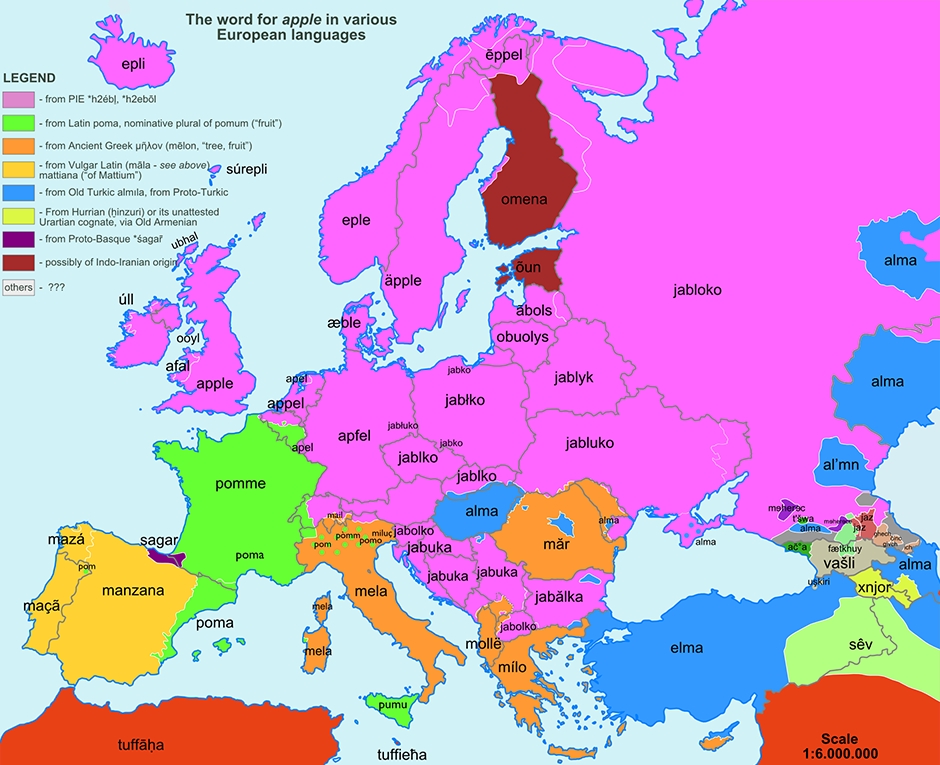 8. Cucumber island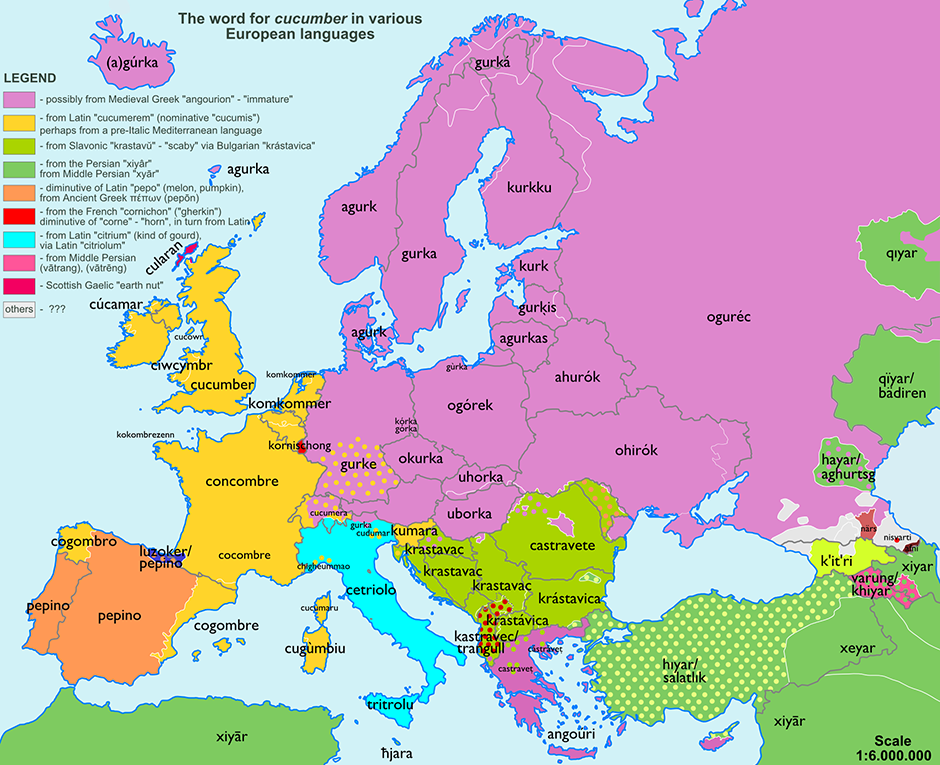 This
article
 was amended on 14 November 2013 and uses content from this subreddit.